Hi all and welcome to my photo Friday for this week.
I would call myself a fairly moralistic man. always try and do what is right, respect my elders.
treat others as I would like to be treated, all that kinda stuff.
I guess the reason why I say about those things is because I was kinda shocked when I saw something at the store I work at .
Maybe I'm just going off without reason but I just think that the games age rating system is kind of messed up and now I have proof
Here is the prime example, a game called My health coach, Stop smoking. but if you look in the bottom left corner the age rating is 3 plus, a three year old can buy this game. Why on earth would a three year old by this game. who on earth would let a three year old smoke?
I think this game should be a 16 plus at least.
Ok maybe one game I can let go but look at this.
That's right, it's a legally recognised pass your driving test game and it ha real driving instructions and the entire driving test on the game. Look in the bottom left corner, that's right! 3 plus age rating. the legal age to drive in the UK is 18 so how on earth is a 3 year old gonna find any use with this. it's not exactly like they are gonna complete the test then run out but a car and drive it.
again another game that they haven't really thought about the age rating on.
I just kinda think that it goes to show that most games company's don't really care about the influence they have on children, they just look to make money. maybe I am just over reacting but I still think it's kinda bad that a three year old can go out and buy these games.
at three children are so easy to influence and things like these games should have a higher age rating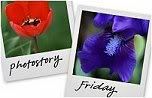 Hosted by Cecily and MamaGeek