Welcome to my photo Friday for this week.
I though I would show another trip to the store with mom but this time following my mother rather than just pictures of the store so here goes.
So here is my other all happy and in her mobile shopping cart.
be warned she may look sweet but she is lethal with that thing.
Half the time she falls asleep at the wheel.
The over half shes going so fast I can barley keep her in focus.
oh no, Whats she pointing at ?
Off she goes, I wonder what she has seen?
Ahhh, No wonder she was driving like mad woman, She found the cake section.
Now as for the next picture, she said she would kill me if I ever put it on here. I am posting this one at my own risk .
This is the point where she nearly crashed in to a wall. She is slamming on the break in this picture.
Well I hope you all enjoyed my photo Friday.
have a great week!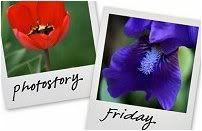 Hosted by Cecily and MamaGeek