Welcome to photo Friday a blog hosted by
mamageek
I have taken part now for about 4 weeks and have had so much fun.
Well here are my photo's for this week.
I decided to base this weeks on a day of grocery shopping with mom so here goes.
Me and mom often go to Morrison's
here is the entrance to Morrison's. it was once a army base years ago and housed the Royal Irish Dragoon guards in 1856 and has been converted to a shopping center.
and here is the main shopping center, kinda looks like a castle.
inside it is quite big as you can see this is just the isle beyond the checkouts.
they cook bread fresh every day in these old style ovens.
Market street is the part of the store where you can buy fresh meats like ham or beef or chicken, and you can also buy cheese from this section.
And this is the waiting system, you take a ticket and wait till your number is up.
Mom gets trolley duty while I am the go getter, she will say to me "Wayne grab me that tin from that shelf".
Here is me waiting for mom to catch up, she can take quite a while when she is doing her shopping.
Here are some of the fruits of our labour.
Well I hope you all enjoyed shopping with me and mom .
and I hope you all enjoyed my photo Friday.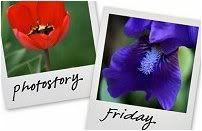 Hosted by
Cecily
and
MamaGeek